A night-time fire swept through a dormitory in Guyana, killing at least 19 students and injuring several others at a boarding school catering to remote, mostly indigenous villages, authorities have said.
"This is a horrific incident. It's tragic. It's painful," President Irfaan Ali said, adding that his government was mobilising all possible resources to care for the children.
The fire broke out shortly before midnight in the dormitory building of a secondary school in the south-western border town of Mahdia, a gold and diamond mining community about 200 miles south of the capital Georgetown, the government said in a statement.
Officials initially said 20 students were killed, but fire officials later revised the toll to 19, with several others injured.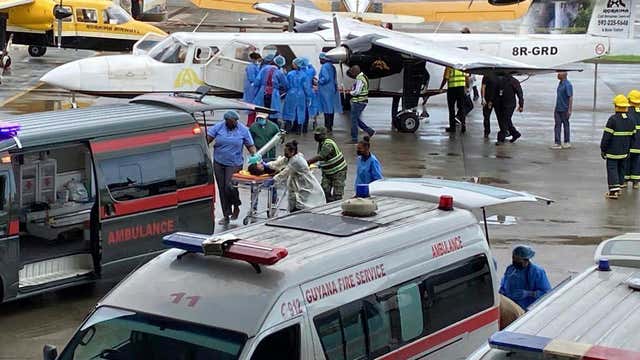 National security adviser Gerald Gouveia said the figure was revised after doctors revived a very critical patient who "everyone thought was dead".
"When firefighters arrived on the scene, the building was already completely engulfed in flames," Guyana's Fire Service said in a statement.
"Our heartfelt sympathy goes out to the relatives and friends of those young souls."
The department said 14 students died at the scene and five others at a local hospital.
Officials said two children remain in a critical condition and four have severe injuries.
Six students were flown to Georgetown for treatment, while five others remain at a hospital in Mahdia, with another 10 under observation.
"Firefighters did manage to rescue some 20 students by breaking holes in the north-eastern wall of the building," the department said.
"Our team is still on the ground investigating as we seek to provide clarity regarding how the fire started and all other necessary information."
The school serves mostly indigenous children aged 12 to 18, Mr Gouveia said.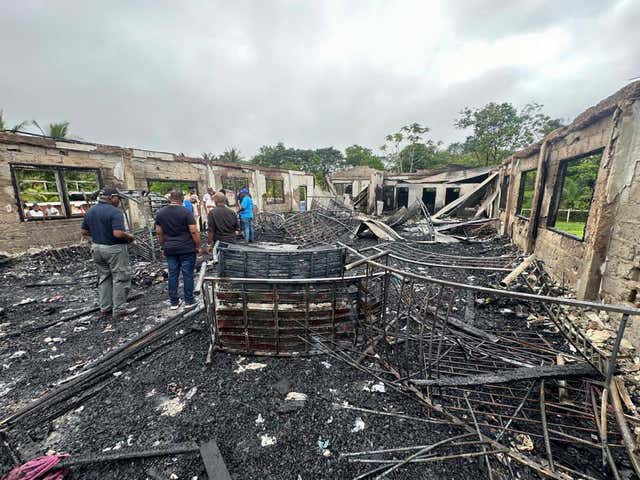 He said it was too early to speculate about what might have caused the fire, adding that heavy thunderstorms in the area posed a challenge to those responding by air.
"It was a battle for us," he said.
"The pilots were very brave, very determined."
He added that the government and emergency responders "made a gigantic effort" to save as many people as possible.
Mr Ali said officials were contacting parents and mobilising psychologists to help deal with those affected by the fire.
"I cannot imagine the pain right now of the parents," he said.
"This is a major disaster."
Local newspaper Stabroek News reported that the fire broke out in a girls' dormitory.
The opposition party, APNU+AFC, also issued a statement saying it will seek a thorough investigation and thanking people in the small community for helping authorities rescue children who were trapped.
"We need to understand how this most horrific and deadly incident occurred and take all necessary measures to prevent such a tragedy from happening again in the future," opposition legislator Natasha Singh-Lewis said.