Four indigenous children who disappeared 40 days ago after surviving a small plane crash in the Amazon jungle were found alive, Colombian authorities said.
The children were alone when searchers found them and are now receiving medical attention, President Gustavo Petro told reporters upon his return to Bogota from Cuba on Friday, where he signed a cease-fire agreement with representatives of the National Liberation Army rebel group.
The president said the youngsters are an "example of survival" and predicted their saga "will remain in history".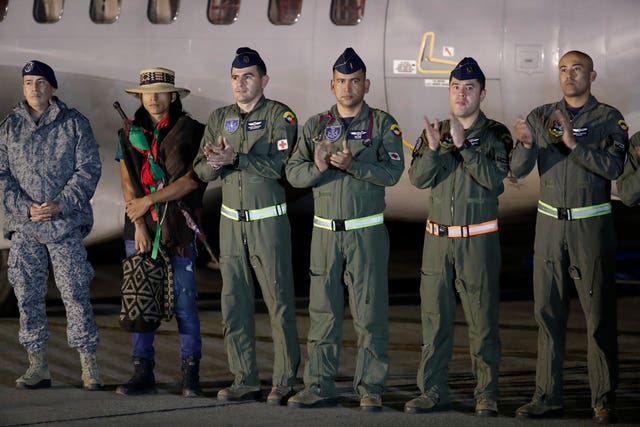 The crash happened in the early hours of May 1, when the Cessna single-engine propeller plane with seven passengers and a pilot declared an emergency due to an engine failure.
The small aircraft fell off radar a short time later and a frantic search for survivors began. The three adults were killed, and their bodies were found in the area.
Two weeks after the crash, on May 16, a search team found the plane in a thick patch of the rainforest and recovered the bodies of the adults, but the small children were nowhere to be found.
Sensing that they could be alive, Colombia's army stepped up the hunt for the children and flew 150 soldiers with dogs into the area to track the group of four siblings, ages 13, nine, four and 11 months. Dozens of volunteers from indigenous tribes also helped search.
During the search, in an area where visibility is greatly limited by mist and thick foliage, soldiers on helicopters dropped boxes of food into the jungle, hoping that it would help sustain the children.
Planes flying over the jungle fired flares to help search crews on the ground at night, and rescuers used megaphones that blasted a message recorded by the siblings' grandmother, telling them to stay in one place.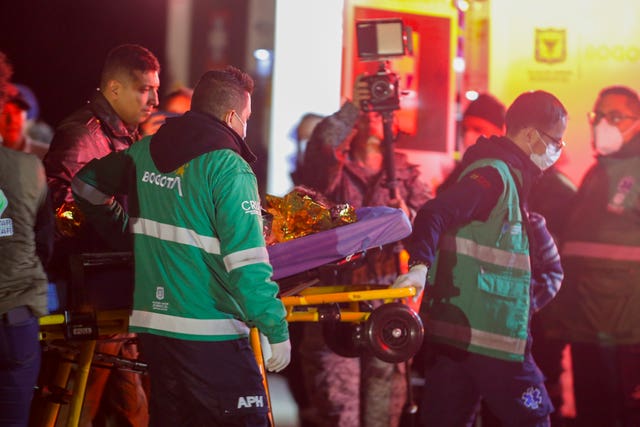 Rumours also emerged about the children's whereabouts and on May 18, Mr Petro tweeted that the children had been found. He then deleted the message, claiming he had been misinformed by a government agency.
On Friday, the military tweeted pictures showing a group of soldiers and volunteers posing with the children, who were wrapped in thermal blankets. One of the soldiers held a bottle to the smallest child's lips.
"The union of our efforts made this possible" Colombia's military command wrote on its Twitter account.