US actor Armie Hammer says he is "very grateful" to the Los Angeles County District Attorney's Office, following its decision not to charge him over allegations of sexual assault.
The 36-year-old said he was looking forward to "beginning what will be a long, difficult process of putting my life back together" now that his name had been cleared.
Hammer faced a series of damaging accusations over explicit messages he allegedly sent on social media and an accusation of rape by a woman in Los Angeles in March 2021.
The actor, known for films including Call Me By Your Name and The Social Network, had denied all criminal allegations against him.
On Wednesday the DA's office said prosecutors had conducted an "extremely thorough review" into the allegations, but that there was "insufficient evidence" to charge Hammer.
Tiffiny Blacknell, director of the bureau of communications, said: "Sexual assault cases are often difficult to prove, which is why we assign our most experienced prosecutors to review them.
"In this case, those prosecutors conducted an extremely thorough review, but determined that at this time, there is insufficient evidence to charge Mr Hammer with a crime."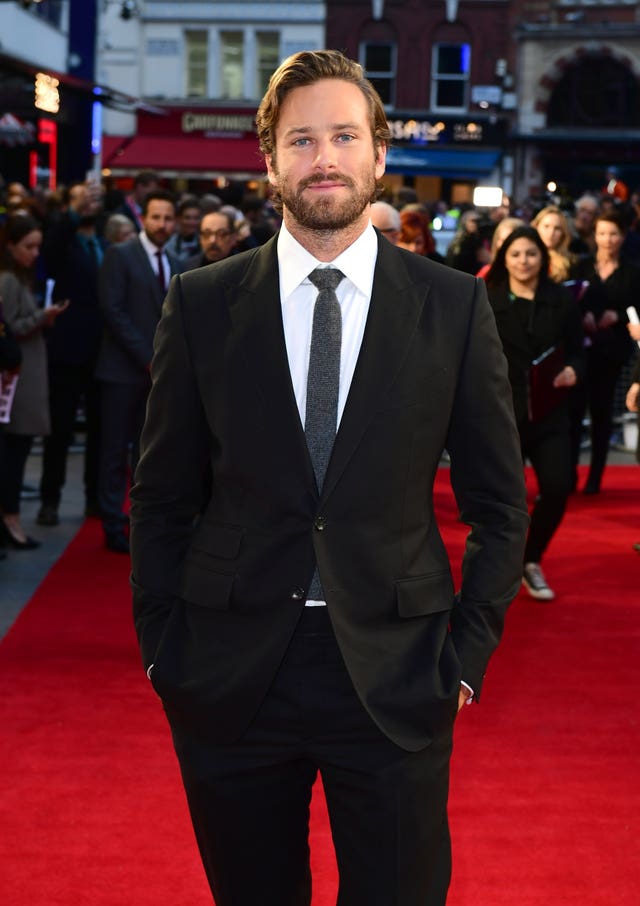 She continued: "As prosecutors, we have an ethical responsibility to only charge cases that we can prove beyond a reasonable doubt. We know that it is hard for women to report sexual assault.
"Even when we cannot move forward with a prosecution, our victim service representatives will be available to those who seek our victim support services.
"Due to the complexity of the relationship and inability to prove a non-consensual, forcible sexual encounter we are unable to prove the case beyond a reasonable doubt."
In his own post on Instagram following the announcement, Hammer wrote: "I am very grateful to the District Attorney for conducting a thorough investigation and coming to the conclusion that I have stood by this entire time, that no crime was committed.
"I look forward to beginning what will be a long, difficult process of putting my life back together now that my name is cleared."
In the caption he added: "I would like to say a very special thank you to all of the people who have helped me get through this time. Onwards and upwards."
Following the initial allegation controversy, Hammer stepped down from his starring role opposite Jennifer Lopez in comedy film Shotgun Wedding, and was replaced by Miles Teller in the TV series The Offer, a drama about the making of The Godfather.
Earlier this year, he broke his two-year silence on the situation, revealing he had considered taking his own life in the aftermath of the allegations.
In the interview, given to digital newsletter Air Mail, he claimed he would not undo the past two years and that he was "grateful for everything that's happened to me".
"I'm now a healthier, happier, more balanced person. I'm able to be there for my kids in a way I never was," he said.
Hammer married US TV personality Elizabeth Chambers in May 2010 and the pair share two children.
In September, a three-part Discovery+ series titled House Of Hammer, produced by the actor's aunt Casey Hammer, showed on-camera interviews with two of Hammer's alleged victims in which they detailed some of their alleged abuse.